About the Journal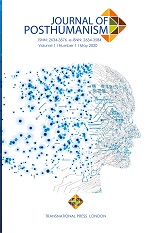 Journal of Posthumanism is an international multilingual peer-reviewed scholarly journal promoting innovative work to transverse the fields ranging from social sciences, humanities, and arts to medicine and STEM. In line with the efforts of creating a broad network beyond disciplinary boundaries, the journal seeks to explore what it means to be human in this technologically-saturated, ecologically damaged world, and transcend the traditional conception of the human while encouraging philosophical thinking beyond humanism.  
Journal Founded: 2020
ISSN 2634-3576 (Print) | ISSN 2634-3584 (Online)
Publication Frequency: Two issues a year in May and November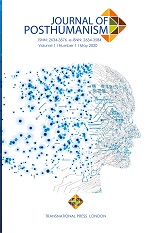 Articles submitted to the Journal of Posthumanism are published online immediately as they are accepted and produced. The Journal follows a strict double-blind review policy embedded in our general publishing ethics and supported by rigorous academic scrutiny of papers published.
Journal of Posthumanism aims at being indexed and abstracted in mainstream platforms including  Central and Eastern European Online Library (CEEOL) |  China Academic Journals Database (CNKI Scholar) | ERIH PLUS (Erih Index) | Norwegian Register for Scientific Journals (NSD) | Research Papers in Economics (RePEc) | American Sociological Association's Publication Options Journal Directory. 
Journal Founded: 2020 | Publication Frequency: Two issues a year 
ISSN: 2634-3576 (Print) | ISSN 2634-3584 (Online) 
Most read articles in Journal of Posthumanism