Reinterpreting the meaning of Human in the Global Era following Levinas
Keywords:
Emmanuel Levinas, Anarchy of responsibility, Substitution "one-in-place-of" another, Critique of Sartre and Hegel
Abstract
It is high time to explore the meaning of being human in this globalized world. While exploring the meaning of being human or relearning to be human in global times, this paper will try to interpret how to sustain our cultural identities in this democratic, technologically overpowered world. In between the divinization of the human as the centre of the world and her rejection by anti-humanism lies a third paradigm, explored by Emmanuel Levinas. We can relearn our position of being human from a new perspective that allows us to keep our uniqueness in terms of culture and values as individuals and to protect our cultural identities.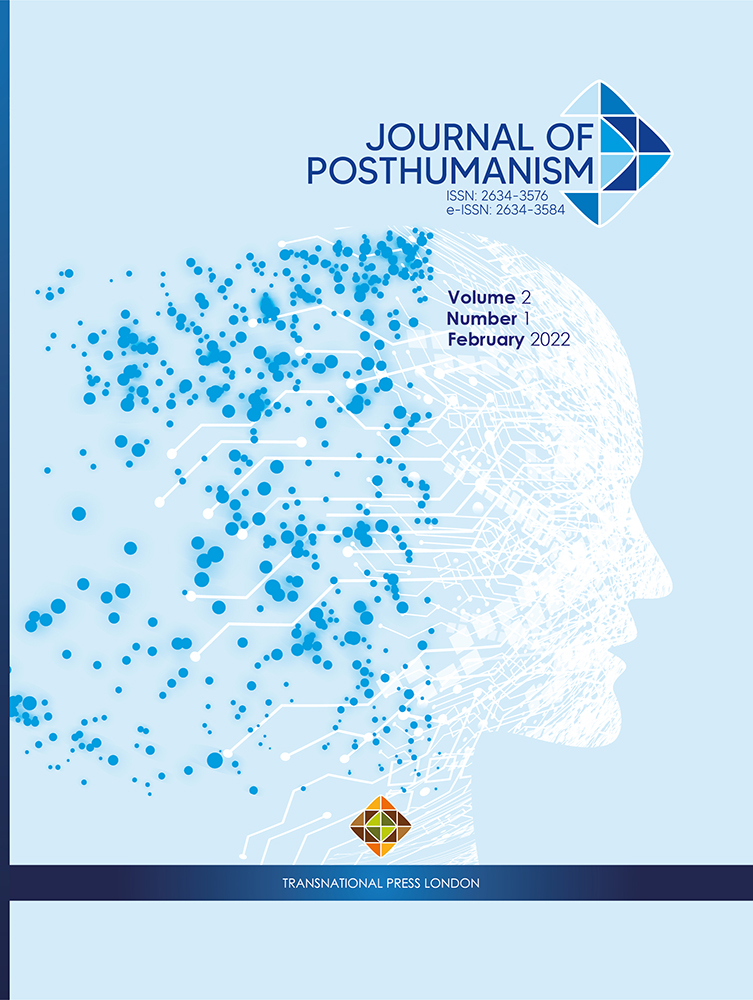 Downloads
How to Cite
Saha, D. "Reinterpreting the Meaning of Human in the Global Era Following Levinas". Journal of Posthumanism, vol. 2, no. 1, Feb. 2022, pp. 53-55, doi:10.33182/joph.v2i1.2134.
Section
Dossier: World Posthuman Society (WPS)-Infinity
License
CC Attribution-NonCommercial-NoDerivatives 4.0