From the Ashes
Ecological Ethics and the Australian Bushfires
Keywords:
Anthropocentrism , Australia , Bushfires, Climate Change
Abstract
In late 2019 and early 2020, months before the World Health Organization had declared the coronavirus a global pandemic, catastrophic bushfires in Australia were garnering international headlines. Almost every state in the country experienced bushfires during this period, a product of sustained drought and significantly higher (indeed record-breaking) temperatures. These temperatures had increased the volume of dry fuels but also minimised the number of days in which fuel reduction burns could be undertaken safely (Sharples et al., 2016). The largest of these fires were in southeastern Australia, where huge tracts of forest were engulfed in flames and suburbs in the country's largest city—Sydney—were threatened.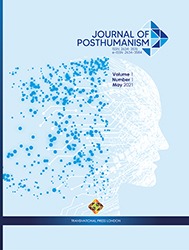 Downloads
How to Cite
McDonald, M. "From the Ashes: Ecological Ethics and the Australian Bushfires". Journal of Posthumanism, vol. 1, no. 1, May 2021, pp. 93-96, doi:10.33182/jp.v1i1.1417.
Section
Commentaries & Interviews
License
All rights reserved © 2020 Transnational Press London