Some Implications of Sweden and Finland Joining NATO
Keywords:
Sweden, Finland, NATO, Michael Gunter
Abstract
Sweden and Finland's decision to abandon their longtime, famous neutrality and apply for membership in the North Atlantic Treaty Organization (NATO) indicates that Russian president Vladimir Putin's invasion of Ukraine has disastrously backfired. These two new NATO members will bring tangible geostrategic benefits to the alliance, not just a token weight. NATO has suddenly gained a new and greater strength and legitimacy. As for the Kurds, they need to understand that NATO's deal with Turkish president Recep Tayyip Erdogan to approve Sweden and Finland's NATO membership in return for their cracking down on supposed Kurdish terrorists sheltering within their borders is not as hostile to Kurdish interests as they claim. Sweden and Finland are not likely to extradite Kurds accused of political crimes to Turkey. The Kurds should comprehend their very secondary position in the existential power struggle involving NATO and Russia  and not overreact against it. As explained below, this deal with Turkey, like earlier ones, is not likely to be as inimical to Kurdish interests as first meets the eye.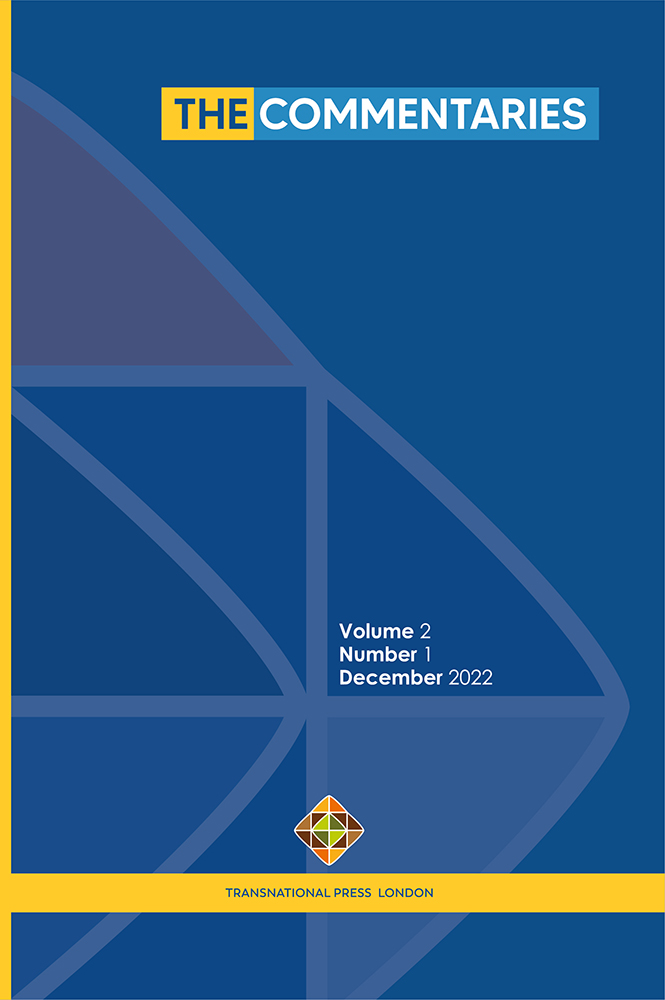 Downloads
How to Cite
Gunter, M. (2022). Some Implications of Sweden and Finland Joining NATO. The Commentaries, 2(1), 91–100. https://doi.org/10.33182/tc.v2i1.2710
License
Copyright (c) 2022 The Commentaries
This work is licensed under a Creative Commons Attribution-NonCommercial-NoDerivatives 4.0 International License.
CC Attribution-NonCommercial-NoDerivatives 4.0