Delisting the PKK as a Terrorist Organization
Keywords:
Pkk, Terrorist Organization, Kurdistan, Kurdistan Workers Party , European Union , United States
Abstract
Delisting the Kurdistan Workers Party (PKK) as a terrorist organization would be a bold, imaginative move by Turkey, the European Union (EU), and the United States (US), among others, that might contribute to the peace process and benefit all concerned parties. However, Turkey presently does not want to acknowledge collective rights for its ethnic Kurds, and is willing to grant merely limited and begrudgingly individual rights such as mother-tongue language in the schools and a Kurdish TV channel, among a few others. Thus, there remains a very long way still to go, but delisting the PKK is surely one important start along this necessary journey.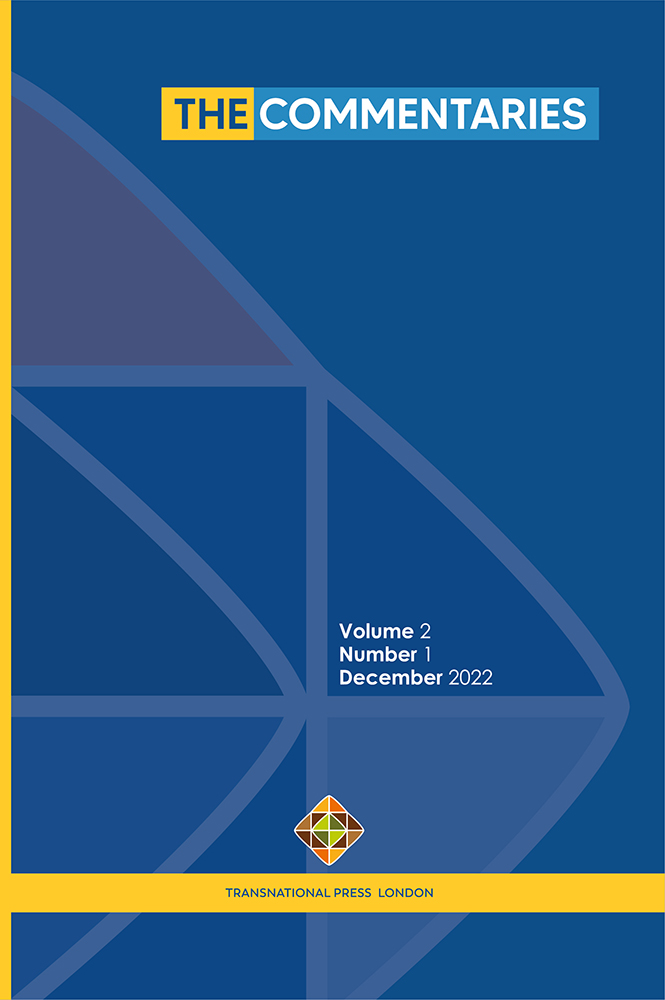 Downloads
How to Cite
Gunter, M. (2022). Delisting the PKK as a Terrorist Organization. The Commentaries, 2(1), 25–38. https://doi.org/10.33182/tc.v2i1.2122
License
Copyright (c) 2022 The Commentaries
This work is licensed under a Creative Commons Attribution-NonCommercial-NoDerivatives 4.0 International License.
CC Attribution-NonCommercial-NoDerivatives 4.0