Editorial Introduction
Keywords:
Nietzsche, Illness
Abstract
Abstract
Emergency! Welcome to our special midseason issue of The Agonist: "Nietzsche & Illness." Of course, Nietzsche discusses illness, sickness, disease, and health in different contexts in different texts. Sometimes illness refers to the trauma produced by the mass psychosis of Christianity (The Antichrist), sometimes an intellectual neurosis ("On the Prejudices of Philosopher" in Beyond Good and Evil), and sometimes illness simply denotes physiological pain—including Nietzsche's own bodily ailments. The current COVID-19 pandemic has ignited new scholarly treatments of these illnesses. We have tried in this issue to imagine not what Nietzsche would say about COVID, but how his works can inform our response to the virus. Our contributing writers contend with how to act and react to our ongoing public health crisis by offering panaceas, coping devices, and defense mechanisms for the body, mind, and free spirit.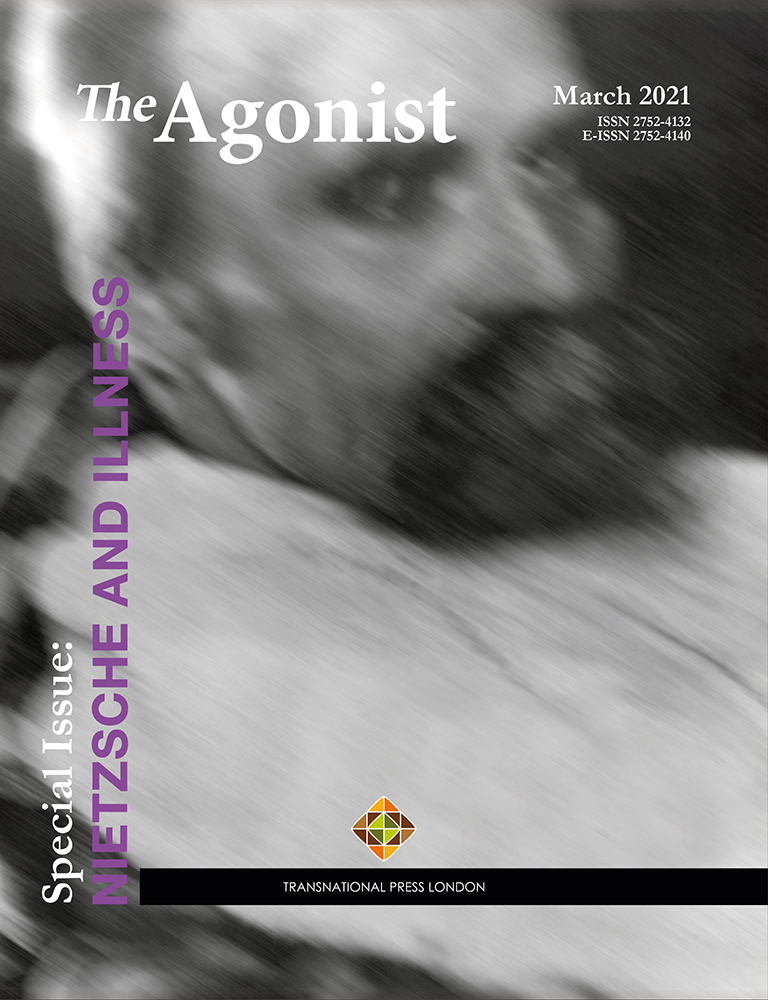 Downloads
How to Cite
Editorial Board, T. A. (2021). Editorial Introduction. The Agonist, 15(1), 1–2. https://doi.org/10.33182/agon.v15i1.1431
License
All rights reserved.