Outrunning COVID-19 II: My Trip to Aeæa
Keywords:
Covid-19, Nietzsche, health
Abstract
I live close to my university and I have been taking my meals at the school canteen but it has been shuttered because of COVID-19. Tonight I will make pasta in a double boiler: pasta cooks in the bottom and cherry tomatoes steam on top, served with olive oil. Not too shabby! The students are still in lockdown in the dormitory, going on four months now. I miss Rolande, a young woman from the DRC. "Roland" is a boy's name, but my young woman friend Rolande, spelt with an "e", was named after the famous hero of Roncesvalles even so, she tells me. I wish she could come for dinner again, and if only I had some Asiago cheese like I saw at Lille this summer to go with my pasta. I've been thinking like this a lot these days.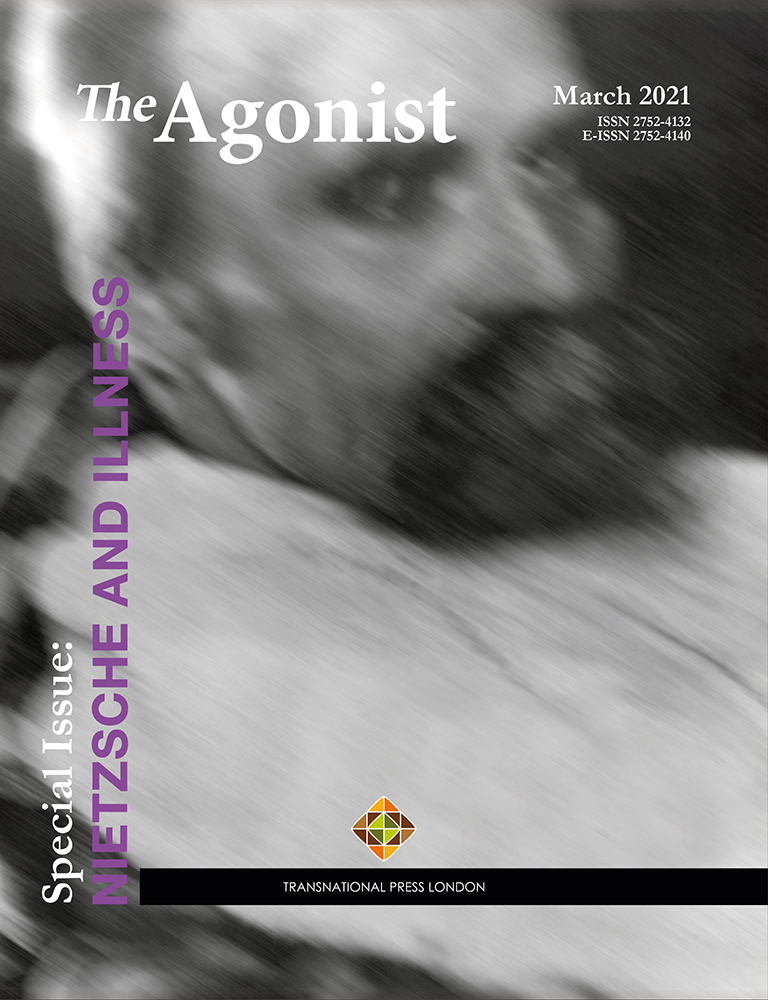 Downloads
How to Cite
Steinbuch, T. (2021). Outrunning COVID-19 II: My Trip to Aeæa. The Agonist, 15(1), 31–37. https://doi.org/10.33182/agon.v15i1.1429
License
All rights reserved.