Transnational Press London (TPLondon) is an independent publisher of academic and professional journals, periodicals, magazines, books and catalogues. Currently the journal portfolio includes several periodicals including Migration Letters, Transnational Marketing Journal, Remittances Review, Göç Dergisi, Border Crossing, Kurdish Studies, International Journal of Religion, Journal of Gypsy Studies.

TPLondon's mission is to foster scholarly research and widen the reach to get audiences the books and articles that matter at affordable prices.
A B C D E F G H I J K L M N O P Q R S T U V W X Y Z All
JOURNAL OF GYPSY STUDIES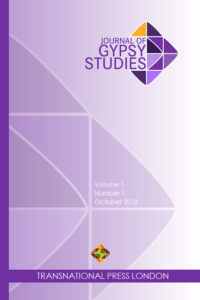 Journal of Gypsy Studies is an interdisciplinary and peer-reviewed journal dedicated to publishing high quality research and scholarship. Journal of Gypsy Studies (JGS) was launched in 2016 and, from 2017 onwards, published once a year in December by Transnational Press London.
Journal of Gypsy Studies is an international, interdisciplinary peer-reviewed journal publishing research and scholarship in all areas of Gypsy/Romani studies. Journal of Gypsy Studies invites articles on the cultures, demography, economy, politics, health and identities of all groups traditionally known as and associated with Gypsies, Travellers and peripatetic groups. Although these groups are often referred to as Gypsy, Roma, Traveller etc., the journal is titled with the most widely used name.
ISSN: 2515-3064
View Journal | Current Issue | Register
1 - 1 of 1 Items